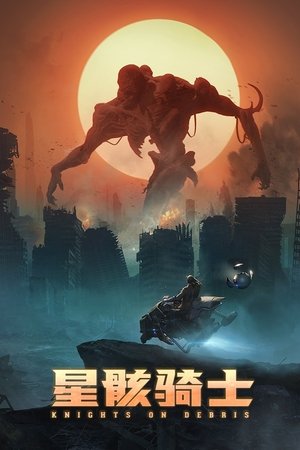 星骸骑士
Seasons

Season 1
Knights on Debris (Xing Hai Qi Shi) 星骸骑士 2020
Watch Online Donghua Chinese Anime Series Knights on Debris, Xing Hai Qi Shi, 星骸骑士. In the future, human exploration of the universe has entered a prosperous era. Mechanic Chen at the end of the thought can take the Starship successfully reached the new world of the human development-Wild star. Did not expect to wake up, the Wild star became scorched earth, and teammates have become a terrible puppet monster.
At the end of Chen did not know that in the dormant cabin sleeping for hundreds of years, humans have established an interstellar Federation, Wild star mutation loss of life. Why am I still alive? With countless questions, Chen repaired four different characters, different functions of the robot assistant, with their help every day daguai to survive, hoard materials, ready to return to the Earth home. However, an alien woman who fell from the sky completely disrupted his return plan,and the Beautiful Thorne nobleman named cletie brought the hapless Chen to greater trouble…
Donghua Info.
| | |
| --- | --- |
| Other Names: | Knights on Debris, Xing Hai Qi Shi, 星骸骑士 |
| Producers: | Tencent |
| Country: | China |
| Episodes: | 14 |
| Status: | Airing |
| Release: | Dec 30, 2020 |
| Genres: | Actions, Adventure, Sci-Fi, Supernatural, Fantasy |
Rating!
[Total:

1

Average:

5

]