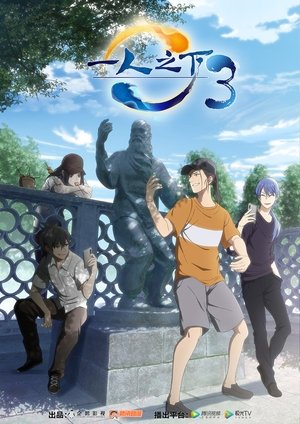 Hitori no Shita: The Outcast
一人之下
Overview
Soran Chō (Zhang Chulan) leads a very common college student's life until he finds himself caught up in a terrible incident that happened in a small village. As he was walking through a graveyard, he is assaulted by zombies. Thinking that it was over for him, a mysterious girl carrying a sword suddenly saves him and disappears.
Seasons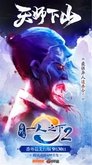 Specials
Season 1
Season 2

Season 3
Hitori no Shita: The Outcast 2nd Season
Watch Online Donghua Chinese Anime Series Hitori no Shita: The Outcast 2nd Season, 一人之下. The second season of Hitori no Shita: The Outcast. Chou Soran was a normal student until he was trapped during a terrible incident in a small village while visiting his grandfather's tomb. On his way to his grandfather's tomb, Soran is attacked by zombies until a mysterious girl, Fu ho ho who holds a knife emerges and helps him fight zombies.
After the incident, Soran's life began to change when he knew that the martial arts techniques that his grandfather taught him Kitaigen were sought after in a martial world. Perhaps this is the best technique ever he's the only heir.
Donghua Info.
Other Names:

Hitori no Shita – The Outcast 2

Synonyms:

Hitori no Shita – The Outcast Season 2

Japanese:

 一人之下 THE OUTCAST 2ndシーズン

Producers:
Haoliners Animation League, Tencent Animation & Comics, Emon
Country:
Chinese/Japanese
Episodes:
24
Status:
Finished
Release:
Oct 27, 2017, to May 18, 2018
Genres:
Actions, Super Power, Supernatural
Rating!
[Total:

1

Average:

5

]